Open bonnet.

At each outer end of the front panel cross member there is a screw, holding the sidelight bracket in place, that needs to be removed. The drivers side one should have a plastic cover over it.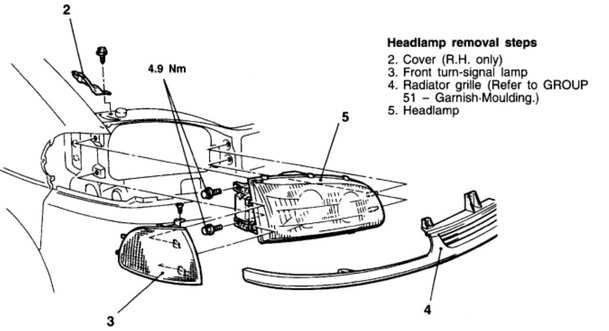 Slightly lift up the bracket holding the sidelight in and pull it forwards to remove it. They have two lugs fitted into slots in the sided of the headlamp unit. NB: Some may have springs attached to the wings were they locate into holes.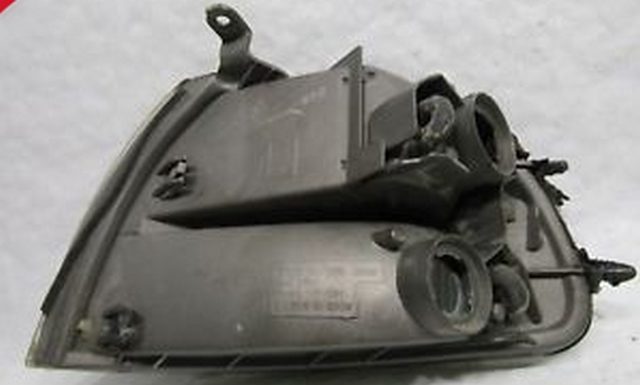 Look in the gap behind the headlight, There are two bolts, which require a 10mm socket to remove them.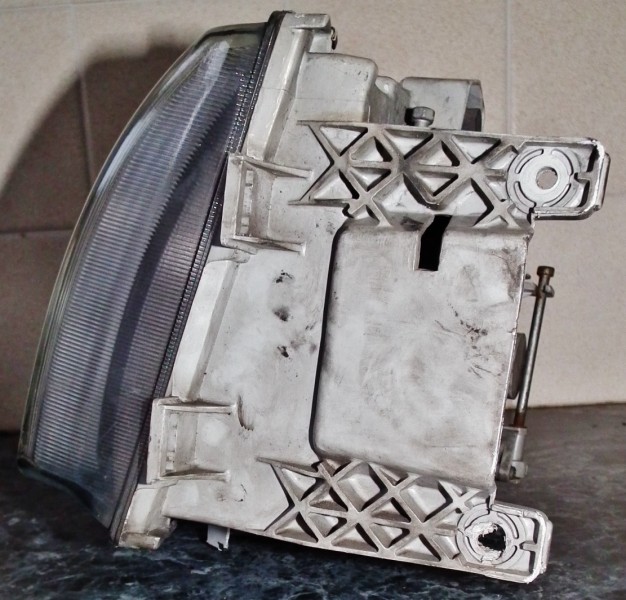 The radiator grille panel, below the headlight, then needs to be unclipped from where it is held to the wing by a plastic panel clip. Carefully pull the panel section forward to pull it loose, taking care not to snap it, or the clip.

Below the headlamp is another bolt, behind the panel strip. Remove other clips and plastic screws as required to get access. NB: I didn't bother replacing that bolt which then makes it easier for any future removal of the lamp unit.

The headlamps can then be wiggled out, unplugging the push on loom connectors.

Refitting is a reverse of removal. Ensure you fit the flat lugs of the sidelights into the respective slots in the edge of the headlamps, to stop them wobbling about. Fitting a strip of self adhesive foam to the inner edge of the headlight also helps to keep them steady and reduce rain, or water when crossing flooding or rivers, from getting inside.




Adjusting lamps:



The long bolt at the back of the unit adjust the vertical position of the beam and the short one, which is accessible down the hole by the sidelight fastening screw, adjusts the horizontal position.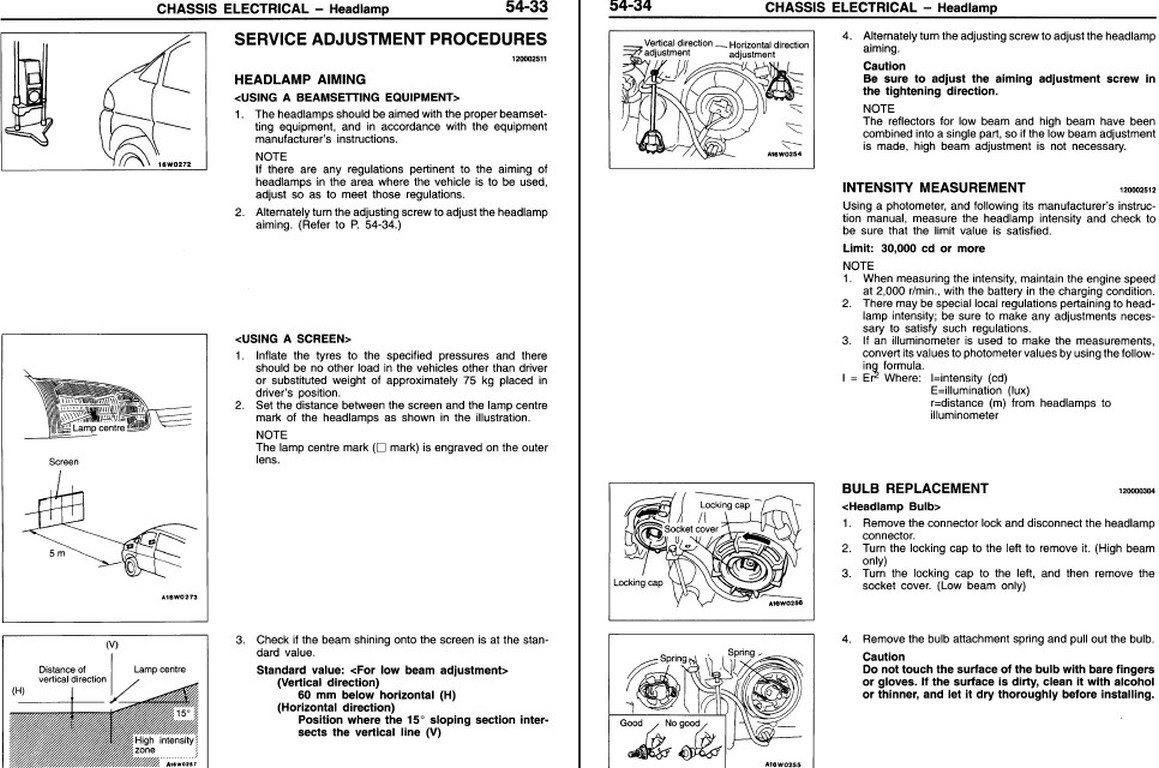 HTH
_________________


Copyright is retained for all my photos. Please don't copy them without asking permission
Do not blindly go where the path may lead you. Go where there is no path and leave a trail that others may follow!
ルイス