A L400 can be supported by a garage two post lift using the jacking points.

NB: Regardless of the Series and engine version the chassis is the same, so this does for all L400's.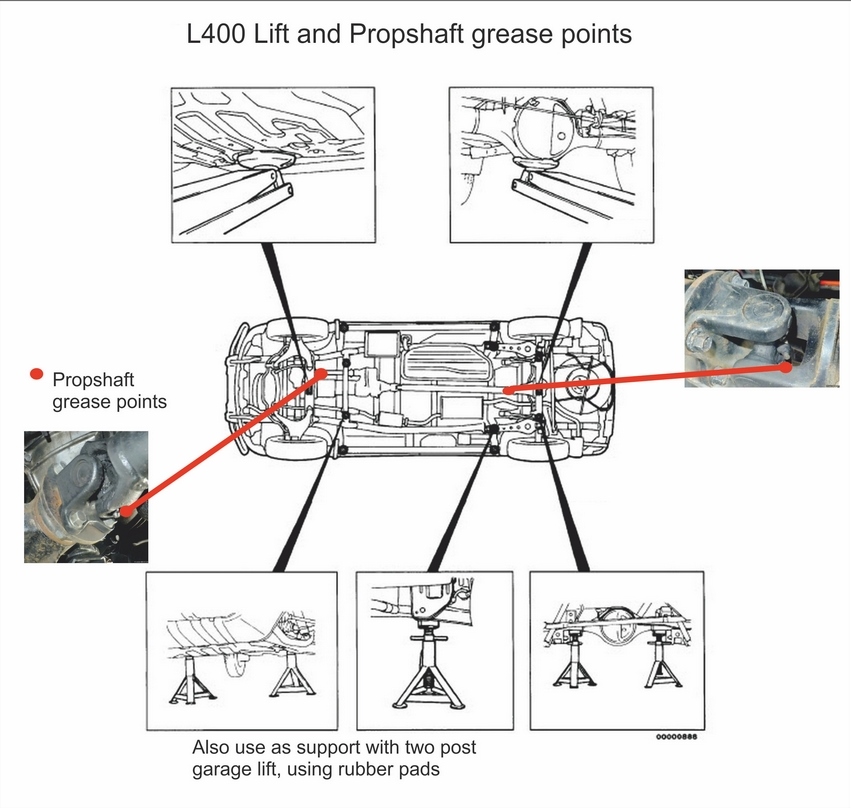 The raised welding strips on the front engine support beam, where there is a circular cutout in the engine bashplate is where to put a trollyjack for lifting.

If working on the springs, trailing arms, or just wanting more room around the rear wheel hub area, then use the upper control arm bush end for your axle stand. Take care not to damage the parking brake cable, unbolting the bracket will help give it some slack.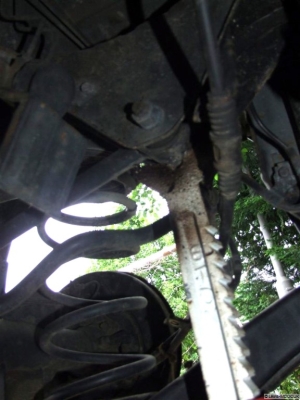 †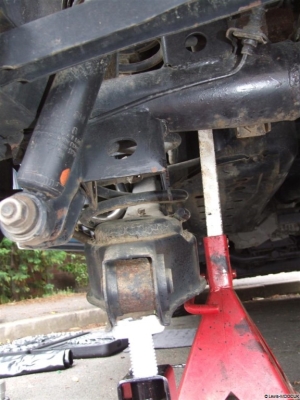 _________________


Copyright is retained for all my photos. Please don't copy them without asking permission
Do not blindly go where the path may lead you. Go where there is no path and leave a trail that others may follow!
ルイス